SMART Human Resource Management Software
SMART Human Resource Management Software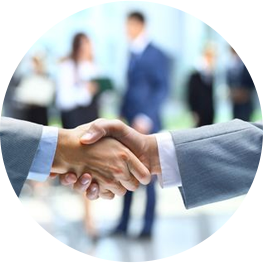 SMART Human Resource Management Software
SMART Human Resource Management Software manages employee information, training, certifications and OSHA compliance records. It's the perfect human resource software solution for small businesses.
Software Price $395 per user
Today's Challenge
Until now, human resource management software has been expensive, hard to implement and much more than most small- to mid-sized businesses need. In addition, these systems do not meet the needs of many company's employee training and OSHA recordkeeping requirements.
The Solution
SMART Human Resource Management Software is an affordable, easy-to-use human resource software solution that provides Human Resource, Training and Compliance Managers with quick-and-easy access to all of their human resource records, training and compliance records and information.
The system operates in single user mode or can be configured for multi-user, client-server operation. SMART Human Resource Management Software is available for both PC and MAC operating systems.
Key Capabilities:
Stores employee contact, compensation history and benefit information
Provides a summary of all human resource related information and status on one scrollable screen for ease of use
Documents and forms can be linked to the employee record for storage, easy access and viewing
Provides a uniform checklist to ensure all required forms are provided and completed
All types of documents including a scanned paper form, an electronic form printed to PDF format, a Word document, or any type of electronic
file you wish can be embedded to the system
Whatever types of HR documents you want can be scanned and linked to the SMART Human Resource Management Software system for long-term
storage and easy retrieval
Separate password protected access enables the system administrator to restrict access to information
Manages benefits provided to each employee
Benefits
Reduces costs by providing quick and easy access to records and information
Eliminates the cost for long-term storage of paper-based records
Ensures all employees have received and returned company specific HR documents
SMART Human Resource Management Software is part of the SMART Employee Information Management System. SMART modules can be added to manage employee training, and occupational health and safety (OSHA compliance) records.
* To View / Print Brochure you must have a copy of Adobe Acrobat Reader installed on your computer. Download Acrobat Reader