ADAM Asbestos Inventory and Document Management Software
ADAM Asbestos Inventory and Document Management Software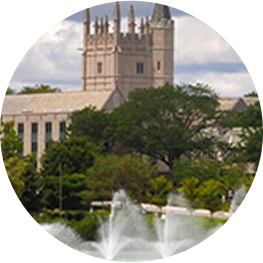 ADAM Asbestos Inventory and Document Management Software
The ADAM Environmental Information Management System stores and provides easy access to environmental, asbestos, lead-based paint, and indoor air quality data, samples and documents.
Software Price $959 per user
*additional users $995
Today's Challenge
Managing asbestos survey data and tracking remaining asbestos material locations following abatement activities is a difficult task. In addition, building owners and managers have numerous notification requirements associated with asbestos. Under OSHA regulations, building owners and managers are required to provide tenants, contractors and maintenance personnel with proper notification regarding the location of asbestos containing materials in the building.
If asbestos materials are inadvertently disturbed and notifications were not provided, the building owner or manager can be faced with a contaminated building, an expensive cleanup operation, OSHA and EPA citations, and potential litigation from people exposed to asbestos.
The Solution
The ADAM Asbestos Management Software is an affordable, easy to use system for managing information regarding the locations of asbestos in a specific building or group of buildings. It enables building owners and managers to store and access asbestos survey and sampling data, update remaining locations of asbestos following abatement activities, store and catalogue electronic documents pertaining to asbestos related activities in the facility. ADAM also generates building specific OSHA compliant notifications automatically.
The ADAM Asbestos Management Software operates in single user mode or can be configured for multi-user client-server operation. ADAM Asbestos Management Software is available for both PC and MAC operating systems.
Key Capabilities:
Provides easy access to the location, quantity and asbestos content of tested suspect materials
Stores records of abatement activities to ensure remaining locations are current and up-to-date
Generates building specific notifications to meet OSHA and other state specific notification requirements
Stores electronic reports and documents, drawings showing material locations, and material photos
Benefits
Saves time and reduces risk by providing easy access to asbestos records and information
Reduces the risk of litigation and citations by helping to ensure that asbestos is not inadvertently disturbed
Saves time by producing OSHA compliant reports and notifications
Eliminates the need for periodic re-surveys by tracking the remaining locations of asbestos following abatement activities.
Designed for:
Large Corporations
Real Estate Developers
Property Management Firms
Real Estate Investments Trusts
Apartment Building Owners
Department of Defense Facilities
Hospitals and Hotels
Colleges and Universities
School Districts
Government Agencies
Manufacturing Facilities
Commercial Buildings
The ADAM Asbestos Management Software is part of the ADAM Environmental Information Management System. ADAM also manages indoor air quality, lead-based paint and environmental data, samples, and documents.
* To View / Print Brochure you must have a copy of Adobe Acrobat Reader installed on your computer. Download Acrobat Reader